Young Frankenstein - 11/7/2011
Tonight Sarah and I went to see Young Frankenstein at Ohio University's Templeton-Blackburn Alumni Memorial Auditorium in Athens.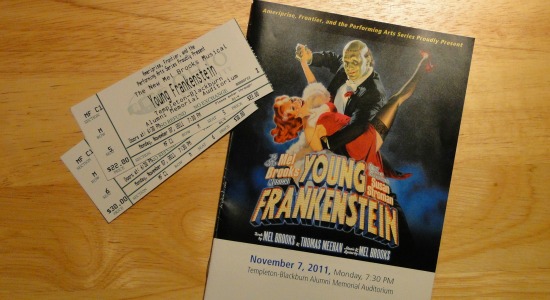 The Mel Brooks musical was full of effects, energy, dancing and laughs. The cast was great and didn't miss a beat. The show kept us in stitches. There were a number of scene changes and the show moved right along. the show was electrifying. We had a shockingly good time.
I really enjoyed our evening of music and fun. It was a great musical.