September 11 Memorial at O.U. - 9/10/2011
Tonight I was walking back to my car from the O.U. football game and as I crossed the College green I came across a 9/11 memorial.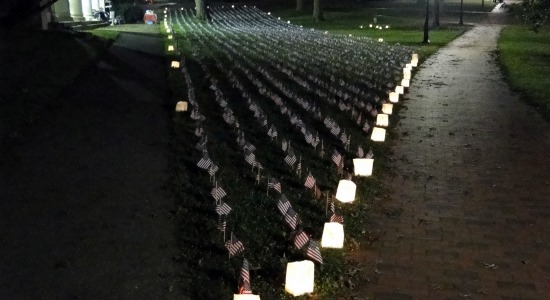 The memorial was set in the grass next to the Ohio University Templeton-Blackburn Alumni Memorial Auditorium.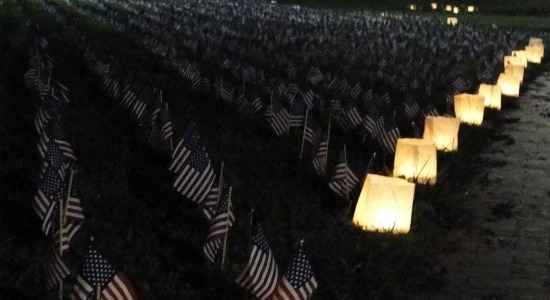 A quiet fall evening and a time to reflect. A simple and poignant remembrance of the day we will never forget.