Spring Celebration - 5/16/2011
This evening Sarah performed with the Nelsonville-York Junior High Concert Band along with the Senior High Concert Band and the Senior High Jazz Ensemble at the Music Department's Spring Celebration.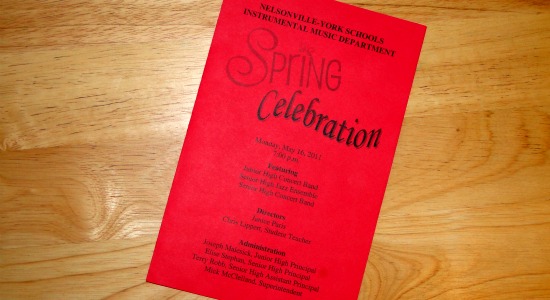 The Junior High Concert Band played "North Point March", "Incantation and Ritual", "Harrowgate Festival", "Antagonist" and "Just Dance".
I'm so proud of my Sarah.