Lanning-Gill Family Cookout - 7/17/2010
Mom invited the whole Lanning family to her house for a cookout today. She invited some of the Gill side too.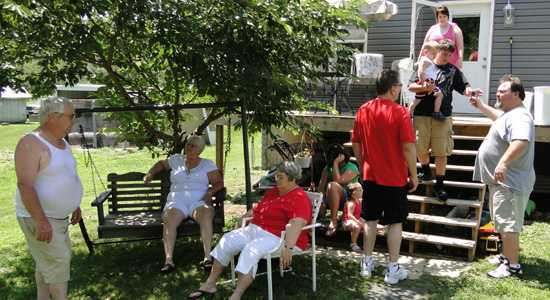 Just like all other traditional cookouts, there were plenty of things to eat. Like hot dogs, hamburgers, macaroni salad, fruit and baked beans.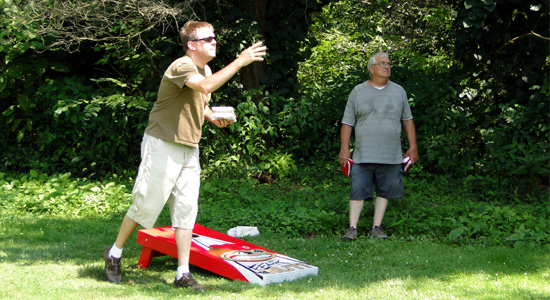 After we all ate some of the guys played a few rounds of cornhole. Uncle Charlie and I were on one team. After three long games we were the undefeated champions of the day. It was not our skill that won each game; it was stamina, attrition and mostly lucky.
It was good to hang out and visit with family once again.
Click here to see all my pictures from the cookout