Gay Pride - 6/20/2009
Today Sarah, Tommy, Matt and I drove to Columbus to see the Gay Pride Parade. We all had a good time seeing the hour-long parade with the enthusiastic crowd.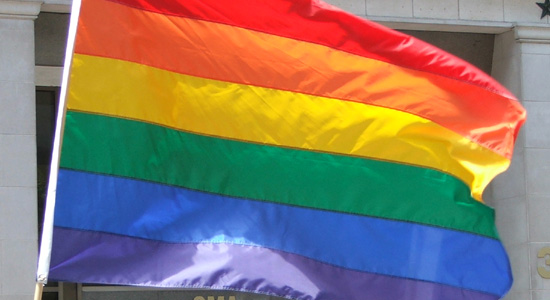 This was my third year at Pride, Matt's second and the first for Tommy and Sarah. We couldn't have asked for better weather. It was mostly sunny with a nice breeze and a little hot.
The parade was filled with the many colorful sights one would expect at a pride parade. Bands, floats, colorful people and of course, lots of flags.
Sarah was surprises by the number of families in the parade and those watching too. She was also surprised to see churches marching. That is when I explained to her that not all churches think being gay is evil. Sarah did say that she was a bit shocked by the drag queens and the boys running around in their underwear.
After the parade Matt left to go to a family cookout, while Tommy, Sarah and I stayed to see the Gay Pride Festival activities at Goodale Park. We saw booths from many vendors and organizations with good and services including food, drink, political, environmental and other gay friendly things of all sorts.
We drove back to Mom's so Sarah could send the evening and night with her while Tommy and I returned to Columbus for the nightlife of Gay Pride.
Once back in Columbus, Tommy and I met up with Aaron and Chris at their downtown apartment. We hung out with them and their guests and had a few drinks as well.
Later in the evening at headed to A.W.O.L., Tradewinds and finally to Exile. We all had a great time and plenty to drink. And remember... what happens at Pride stays at Pride.
Click here to see all my pictures from Gay Pride.