Trolleys and Music - 11/19/2022
Shawn, Sarah and I drove to the National Capital Trolley Museum in Colesville, Maryland, about seven miles from Sarah's apartment.
The museum featured displays showing the history of trolleys and inter-city rail services in and around the Washington, DC area. We watched a short film and took a tour of the museum and the Street Car Hall where much of the museum's inventory is kept for display. Although the museum is focused on the history of local streetcars, many of the trolleys have legacies that reach around the world as they were taken in and out of service internationally.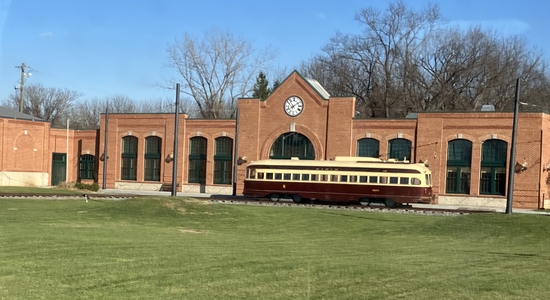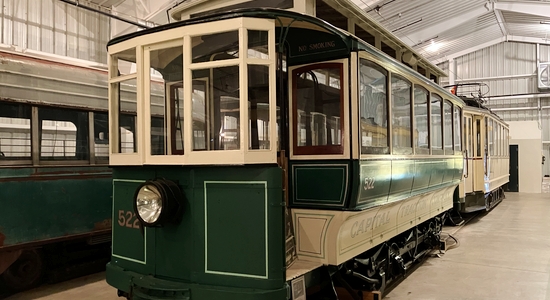 The highlight of our visit was a two-mile long ride aboard the Third Avenue Railway System (TARS) 678.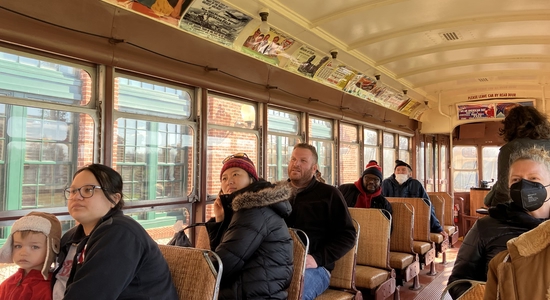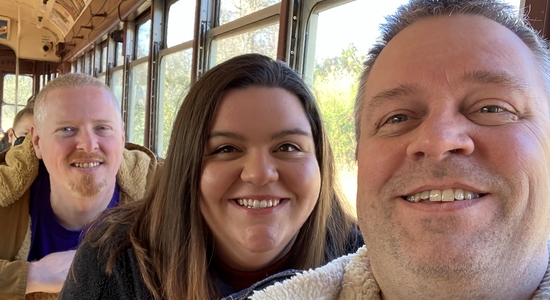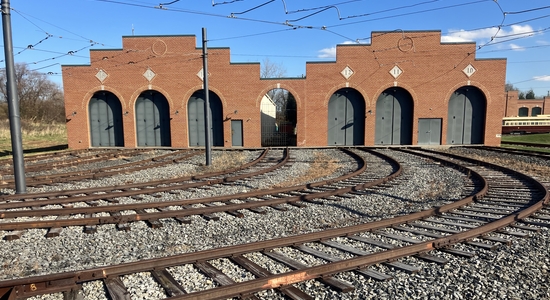 It was a delightful visit exploring part of American and world transportation history.
Lunch was next, and Sarah found a Salvadoran restaurant, Pupuseria La Familiar in Wheaton.
Our evening concluded with a grand performance at the Washington National Cathedral.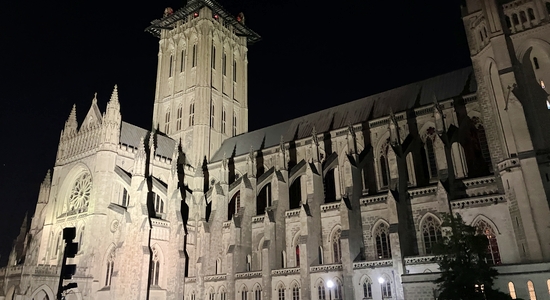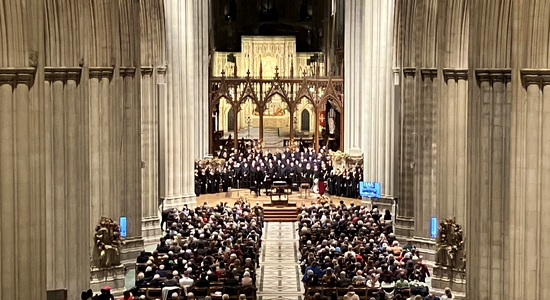 O! What a Beautiful City: Wondrous Music Rooted in DC was presented by The Choral Arts Society of Washington featuring soprano Millicent Scarlett, storyteller Charity Blackwell, Choral Arts Symphonic Chorus and Choral Arts Jazz Trio. The program honors composers, their works, and pieces with ties to the DC metro area including Pulitzer Prize winner George Walker, Duke Ellington, B.E. Boykin, and Ysaÿe Barnwell.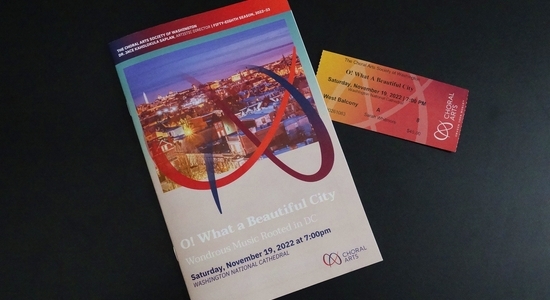 I was happy to see that Shawn had thoroughly enjoyed the performance. So much so that Shawn sought out to speak with one of the performers after the show while I explored the cathedral with my camera.
It was a great day for all three of us touring around the nation's capital.