Corner Shelf - 8/22/2022
This evening Jake, Emma, Derek, Crissy and I attended dinner at mom's house. At my request mom fixed spaghetti for my birthday. Mom's birthday gift to me was a walnut corner shelf.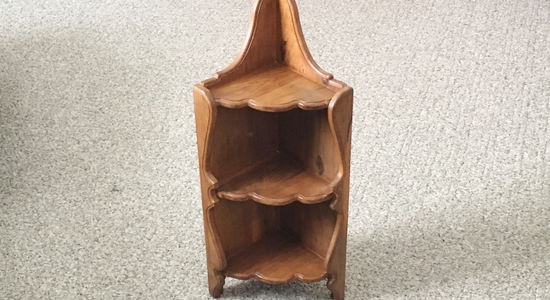 This is the shelf that I built in shop class my freshman year of high school. Thirty-nine years and it's back in my hands.