Federated Auto Parts 400 - 8/14/2022
Today Sarah and I rounded out our week together with a road trip to the NASCAR Cup race in Richmond, Virginia. This was Sarah's first Cup race and my first Cup race since 2002. It was the Federated Auto Parts 400 at Richmond Raceway.
From Sarah's home in Rockville, we made the 2 1/2 hour drive in three hours. Parking at the track was easy, free and just behind the front row grandstands.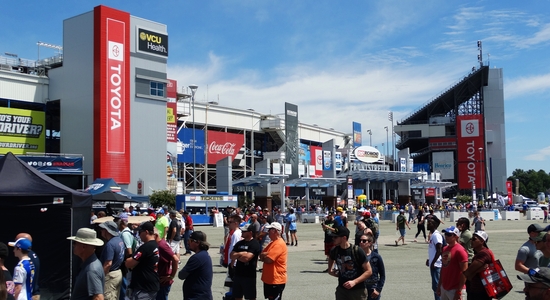 The track is located on the Virginia State Fairgrounds so there were perfect facilities for the fan zone next to the track. There were family activities and numerous trailers and tents filled with various vendors.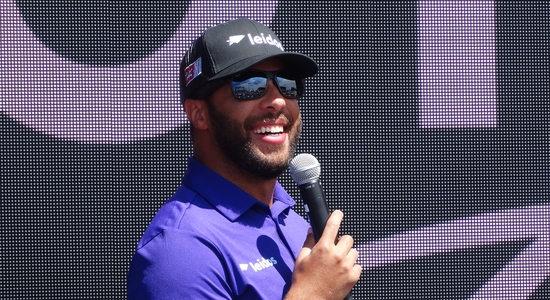 At the Toyota TRD area, we attended an appearance by Bubba Wallace.
We also saw Denny Hamlin and Ricky Stenhouse Jr. speaking at the NASCAR Trackside Live stage.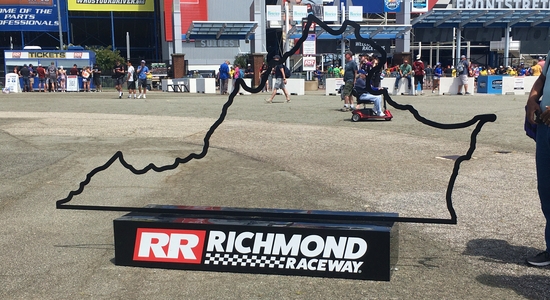 We picked up our scanner rental from the Racing Electronics trailer, then entered the track gates. Under the shade of the grandstands we got a bite to eat from the concession stands. Around 2:15 we found our seats and waited for the pre-race activities to begin.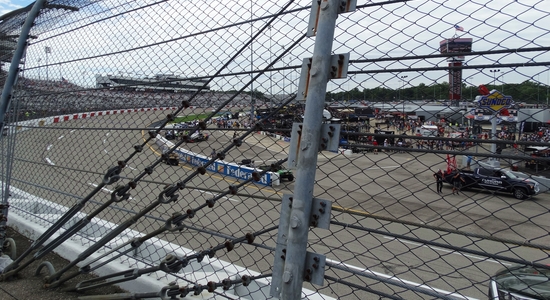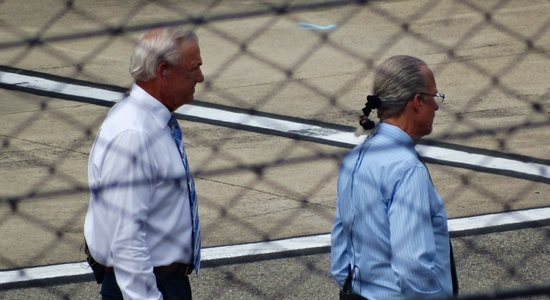 From your seats we could see Dale Jarret and Kyle Petty during their pre-race broadcast on pit row.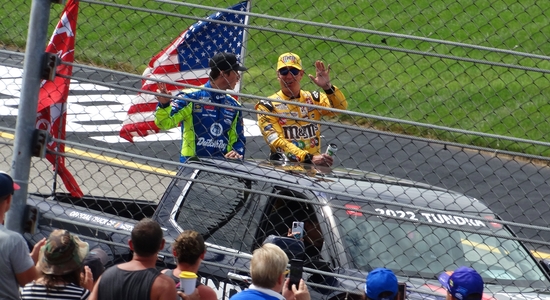 Drive introductions with Harrison Burton and Kyle Bush.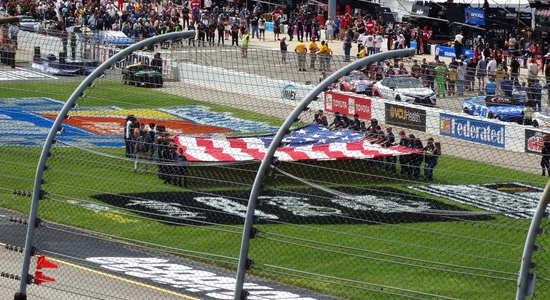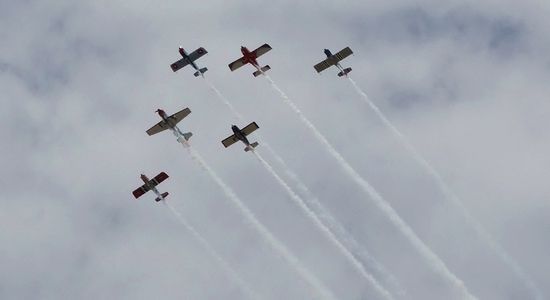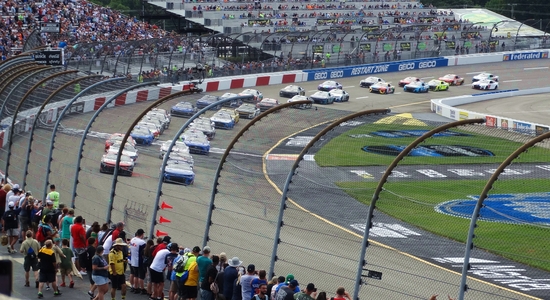 And the drivers take the green flag.
During the race the track transitioned from being in full sunlight to under a cloud cover. For the most part the drivers ran a clean race with several long green-flag runs. There were a couple single-car spins.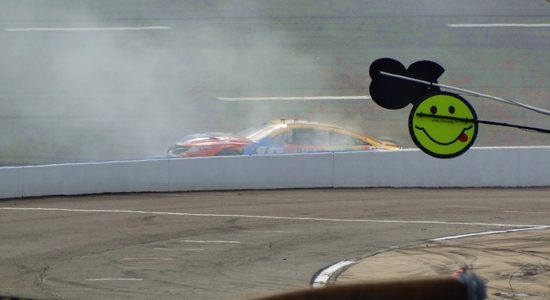 Contact between Ross Chastain and Kyle Busch spun Kyle into the inside wall on lap 241.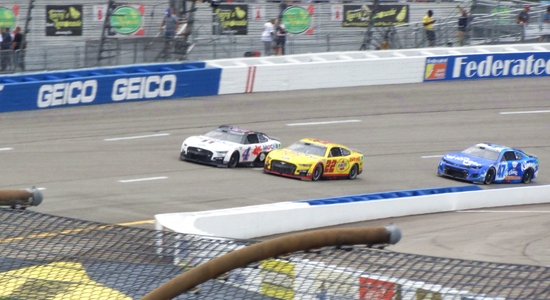 Kevin Harvick passed a dominant Joey Logano for the lead with 66 laps to go.
Kevin Harvick held off a surging Christopher Bell to take the 60th checkered flag of his career. While Joey Logano led a race-high 222 laps.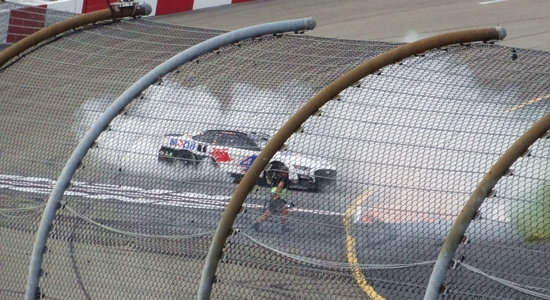 Kevin celebrated with a burndown as the crowd cheered.
The crowds leaving the track were quite orderly and moved right along. We returned the scanner which was well organized and super easy.
We easily found our car and began to navigate the heavy traffic out of the parking area. It took some time but we moved along at a stop and go pace, which wasn't too bad considering the vast number of cars involved. We made it to the roads outside the track and we moved along at a good pace towards the interstate. But once we finally made it back to I-95 it was a traffic nightmare. The 2 1/2 hour drive back to Rockville took almost 4 hours. We dealt with huge packs of traffic all the way from Richmond back to Washington DC.
It was a great day at the track with Sarah. All the time that Sarah was in high school I had often thought about taking her to a NASCAR race, and today I finally did.