Ohio Hockey and the Olympia - 11/5/2021
Shawn was in town this evening so we decided to go to the Ohio Hockey game against Western Michigan. We found our seats in Bird Arena and waited as the teams warmed up and then the crew were preparing the ice for the contest. The Olympia stopped at center ice and after several minutes, the workers had a group of Ohio players push the Olympia off the ice.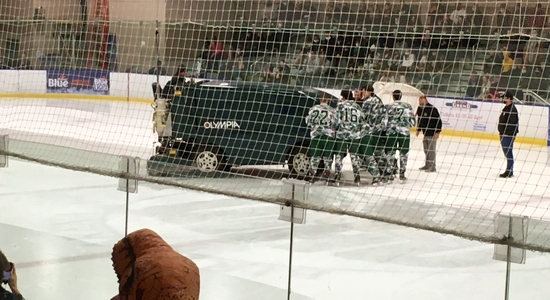 The start of the games was delayed about 45 minutes to allow the ice to do its thing... freeze.
The match went off without another hitch as OU beat up on Western Michigan 10-2.