Little India and Griffith Observatory - 9/18/2021
Today we set out to have lunch with Shawn's friend and former co-worker, Lali. And later in the day Shawn and I would visit Griffith Observatory and a couple other random sites.
From Hollywood, Shawn and I took LA Metro Rail south to Artesia Station.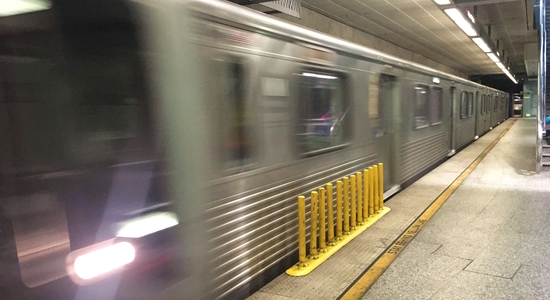 Once we arrived, Lali and her boyfriend picked us up in their car and we headed to Paradise Biryani Pointe in Artesia.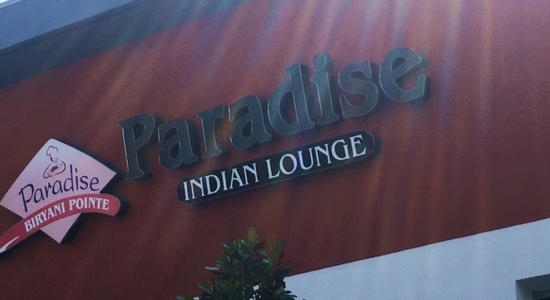 This was my first time experiencing traditional Indian cuisine. Lali was a gracious host, walking me through the menu and helping me make selections.
After lunch we drove to a nearby Indian grocery. This was a completely new shopping experience. The vast array of new food products that I have never seen or heard of before. And the countless sizes, varieties and flavors of each one. And I was introduced to South Asian ice cream.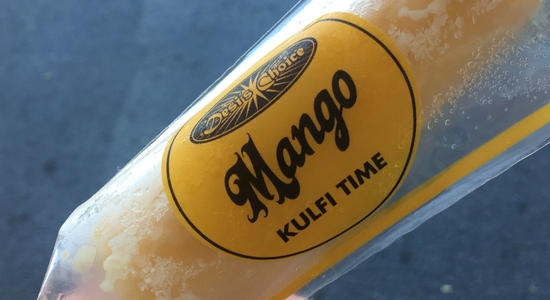 Next, we took another short drive to the heart of Little India. Pioneer Boulevard was lined with restaurants, gift shops, jewelry stores, clothing stores, a Bollywood music store and more. While Lali stopped in a shop for eyebrow threading, the three of us guys walked along the street to see what the other businesses had to offer. The clothing stores offered traditional Indian dresses, outfits and wedding apparel for men and women. The elaborately detailed dresses were most impressive. Lali's boyfriend said that with the area's jewelry and dress stores, this is not a place that a guy should bring his girlfriend unless he wants to spend a lot of money.
After a stop at the sweets and snacks store for some Indian desserts, Lali drove Shawn and I back to Artesia Metro Station. We took the metro to Sunset and Vermont and from there we rode the shuttle bus up the slopes of Mount Hollywood to the Griffith Observatory. On the drive up, we passed the Greek Theater where we could see the crowds gathering for the evening's performance by Smokey Robinson.
Once we arrived at the observatory, we walked the grounds and took in the views of the surrounding Los Angeles Basin including Downtown Los Angeles to the southeast and Hollywood to the south. This was also our closest view of the Hollywood sign.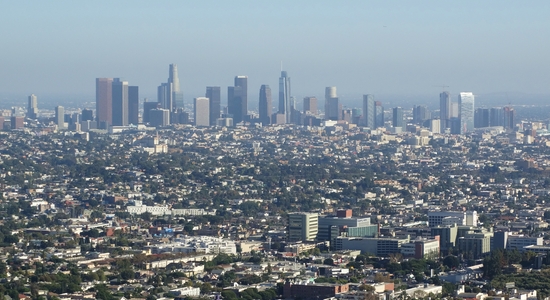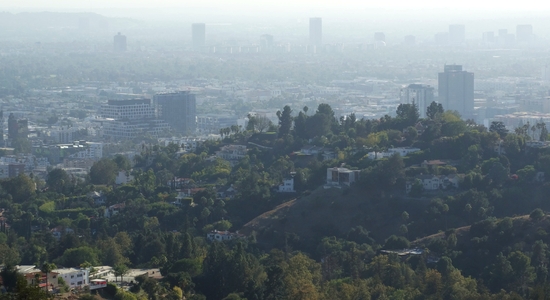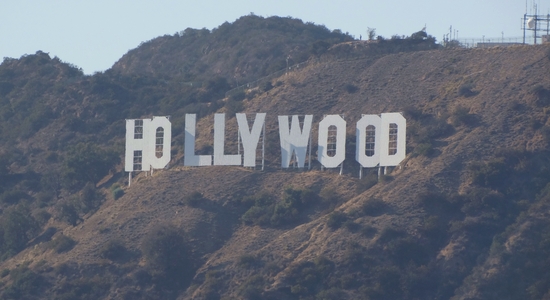 The observatory opened in 1935 and has a Roman and Greek classical and Art Deco design.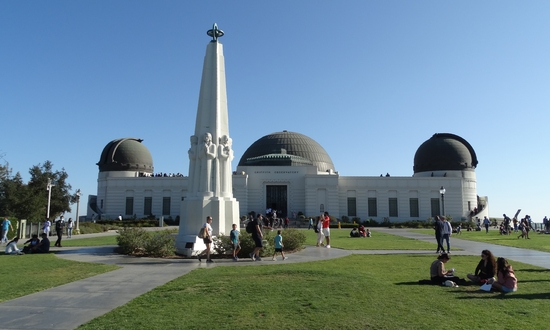 We visited a few of the exhibits and the main attraction for us was the planetarium. The show was presented live by a live, engaging storyteller, and entitled "Centered in the Universe". This was by far the best planetarium show I've seen.
As the afternoon sun began to wane, we took the shuttle bus back down the hills to the streets below. With no specific plan in mind, we explored the neighborhoods. As we walked Fountain Avenue in East Hollywood we passed by the Church of Scientology. We didn't see Tom Cruise.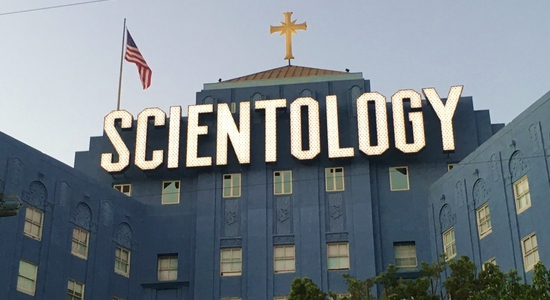 After a bit more walking and exploring, we took a rideshare back to our hotel. Once again, as we passed the Hollywood Bowl we could see there was another performance in progress. This time it was Brittany Howard.
Back at the hotel, Shawn began to gather his items and started to pack up his luggage, as he was heading home tomorrow morning. But I'll have one more day in California. Tomorrow I'll be heading to Knott's Berry Farm.