Cincinnati Bengals - 11/18/2007
Today my friend Matt and I were off to Paul Brown Stadium in Cincinnati for the big game between the Bengals and the Arizona Cardinals. Our seats were on the 20-yard line. Don't get too excited...we were the second row from the top. "I can see my house from here." It was a little cold but not too bad. My toes were numb though. $6.75 for a beer. None for me, thank you. The Bengals lost to Arizona 27-35. Yeah, they suck. I knew they'd lose. But I couldn't turn down free tickets. Thank you Tom!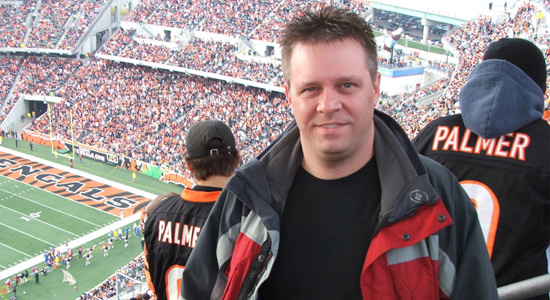 We sure had a blast.
Check out my pictures from the game.