Paint Creek State Park Dam - 12/31/2020
Today Sarah and I went out for a drive to visit Serpent Mound near Peebles. But once we arrived, we were greeted with a locked gate and sign stating that they were closed.
On the drive home Sarah happened to see a random direction sign along the road for Paint Creek State Park Dam. I quickly turned off of the main road and ventured into the countryside. After just a few miles we arrived at the dam. It was much more impressive than I had imagined.
First we walked the area around the spillway and saw the massive emergency flood gates. It appeared that the lake level was much below normal, perhaps for off-season maintenance.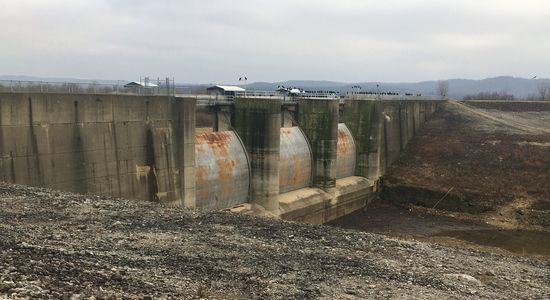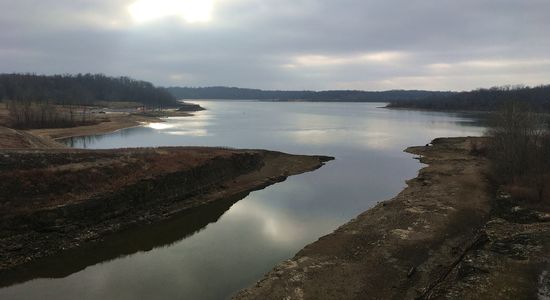 After a quick viewing of the intake tower, we drove down to the area near the bottom of the dam. We walked along the creek and finally to the outlet flow from the dam. It appeared that the creek below the dam was flowing at near capacity as the water quickly ran past. Sarah noticed that the water was very clear. I assume this is due to the sediments, normally in the creek's water, settling out in the lake upstream. The rush of water pouring from the outlet pipe was ferocious and quite loud as we got up close.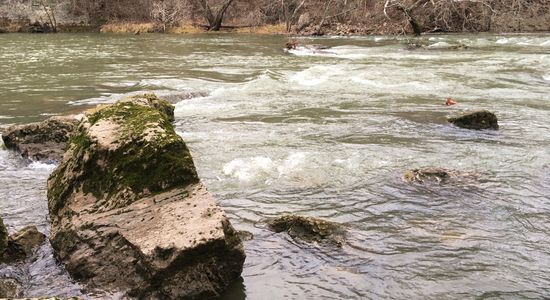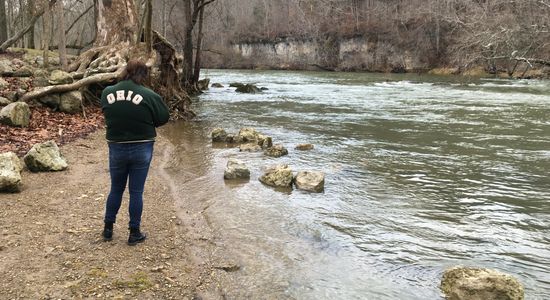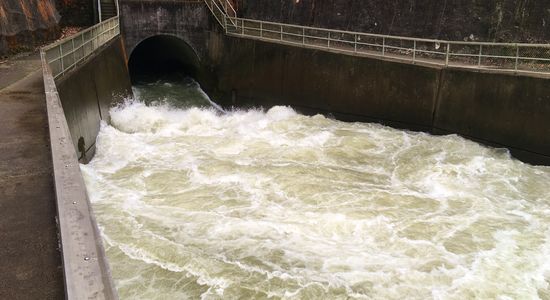 Click here to see all of my photos from Paint Creek State Park Dam.
The weather was frigid and there was a bite in the wind. We didn't see another single visitor to the park during our visit. The park is located near Bainbridge and before today, I wasn't really aware that Paint Creek State Park existed. This spontaneous visit was a pleasant surprise on our little road trip today.