Light Up Night - 11/22/2019
This afternoon I drove to Pittsburgh after leaving tax school in Chillicothe. This evening I met with Shawn and we watched the fireworks as part of the city's Light Up Night.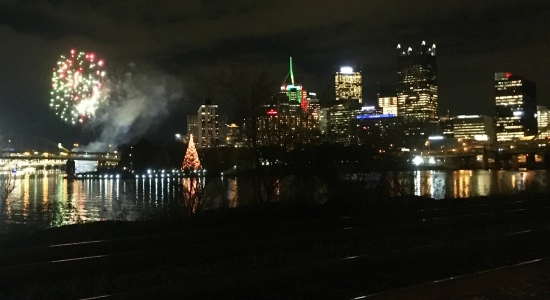 This year, to avoid the crowds and the difficulties of downtown parking, we decided to make this year's visit short and sweet. We ventured along South Shore to find a good viewing spot, while at the same time avoided traffic. We found a good location in the parking lot at the Duquesne Incline just off of Carson Street. We were right across the confluence of the rivers, which gave us a great view of the fireworks and downtown.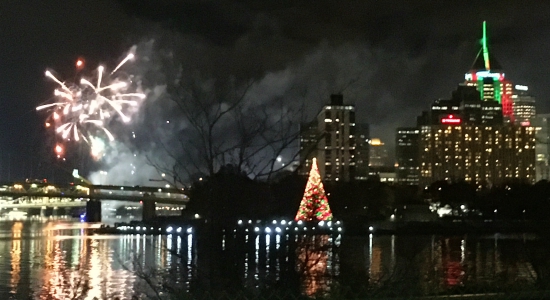 The fireworks over the river were great. We also noticed that there were five ships from the Gateway Clipper Fleet that joined the festivities.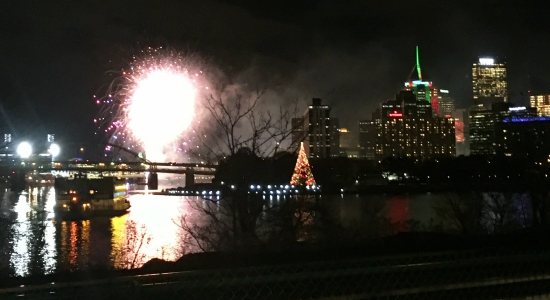 After the display, there was no problems with traffic at all. It was a very pleasant and a great way to kick off the holiday season.