Houston Astros with Sarah - 7/19/2019
This month Sarah is working at Rice University in Houston, Texas as part of her job with NSLC. She invited me to visit with her for a weekend while she is there, so today I flew down. My plane landed at George Bush Intercontinental Airport and I took a ride-share to Rice where I met up with Sarah. It was lucky timing as she had just finished with her work for the week.
Sarah took me for a walking tour around campus. Rice has a beautiful campus and is greener than I had previously thought. Well, all of Houston is greener than I had previously thought.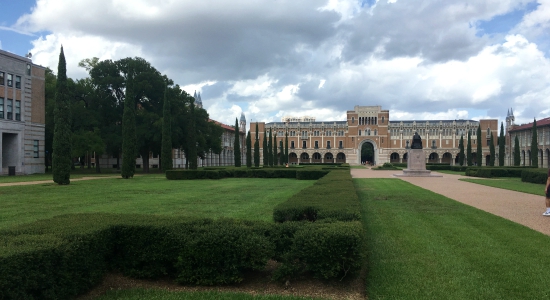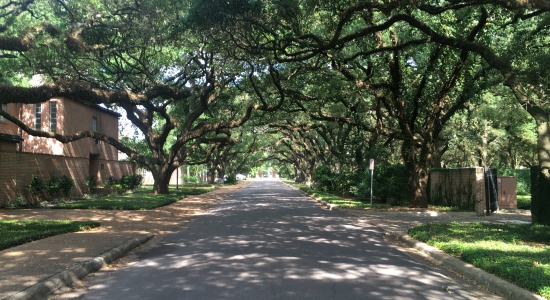 Click here to see all of my photos from Rice University.
Nick Momenee we also working at Rice with Sarah and his mother, Alice was in town visiting as well. Alice had purchased tickets to tonight's Houston Astros baseball game and offered her extra two tickets to Sarah and I. As game time approached, Sarah and I rode the Metro to downtown Houston and then walked to Minute Maid Park. We had arrived early so we could eat at the stadium before the start of the game.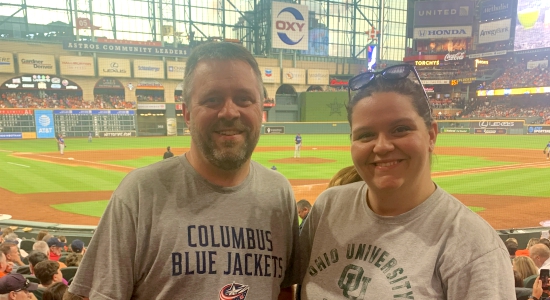 As we looked over the food options, I noticed one very unique offering, Cheetos Popcorn. I decided to get pizza and made our way to our seats. And what amazing seats they were. We were seated directly behind home plate, just seventeen rows back. As the first pitch approached I decided I would indulge myself with the Cheetos Popcorn. What a distinctive product. And quite messy on my fingers.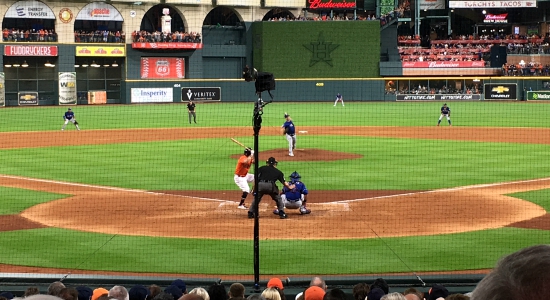 The stadium had the roof closed and the air conditioning was working quite well. The Astros took on the Texas Rangers. It was a Lone Star Shootout. The Astros took an early 1-0 lead. Near the midpoint of the game they hit a hot streak by hitting three home runs in the span of just eight pitches. The crowd of 42,287 was wild. Sarah and I were really enjoying the game. The Astros went on to win the game 4-3.
As soon as the last batter was called out the roof of the stadium began to open. Tonight's fireworks were celebrating America's accomplishments in space.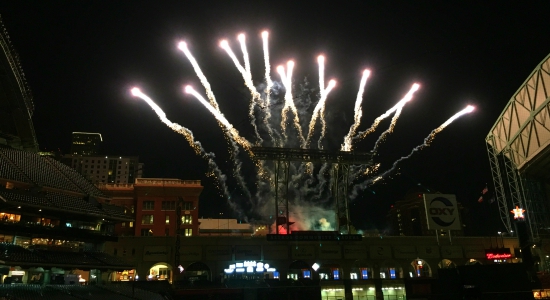 Click here to see more pictures from the Astros and Rangers game.
We had a great evening at the game. Thanks to Nick and Alice for the tickets.