Beauty and The Beast - 3/8/2019
This evening friends and family attended the Athenian Berean Community Players production of Disney's Beauty and The Beast at Stuart's Opera House in Nelsonville. The musical was a delight to see on our hometown stage.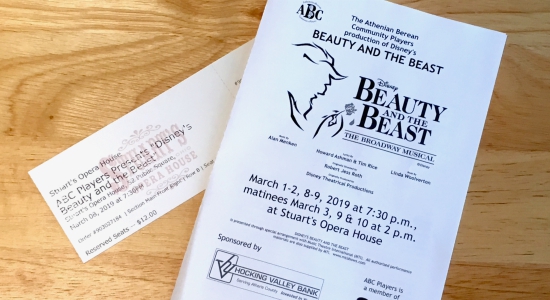 It was a great evening of music and entertainment with out family and friends.