Athens Gay Pride - 6/11/2017
Today I went to the College Green on the campus of Ohio University to take part in the first ever Athens Gay Pride. I would say there were a few hundred people who had gathered on the green. There were organizations with information tables set up near Memorial Auditorium. The crowd assembled around the soldier memorial as several people gave speeches. There was even a rainbow horse.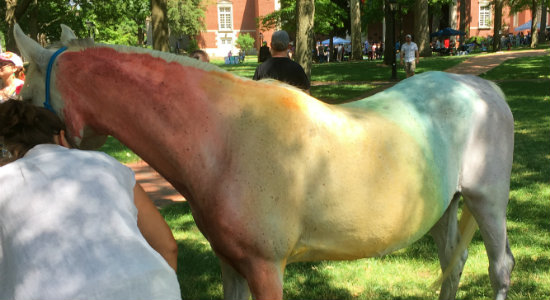 This may have been a mild start to what I hope will become a much larger annual Athens Pride in the years to come.