Centennial Celebration Concert - 4/22/2017
This afternoon friends and family attended the Centennial Celebration Concert at OU's Memorial Auditorium to commemorate 100 years of the Ohio University School of Music. This extravaganza featured every conceivable band and ensemble in the school of music, including Trumpet Ensemble, Wind Symphony, Opera Faculty, Symphonic Band, African Ensemble, Jazz Ensemble, Symphony Orchestra and University Singers. I was so happy to see Sarah performing with the Marching 110 and the Symphonic Band.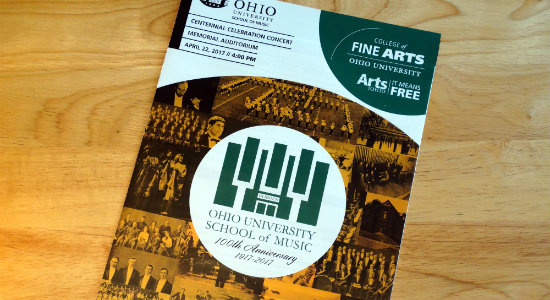 We all enjoyed this amazing celebration concert.