Symphonic Band - 2/9/2017
This evening Julie, Mom, Jake and I went to the OU Symphonic Band concert at Memorial Auditorium in Athens. Sarah was a clarinetist with the band for this evening's performance. The selections included Symphony No. 2 by Frank Ticheli, William Byrd Suite and Who Puts His Trust In God Most Just conducted by Richard Suk and Firefly conducted by Andrew Treshcel.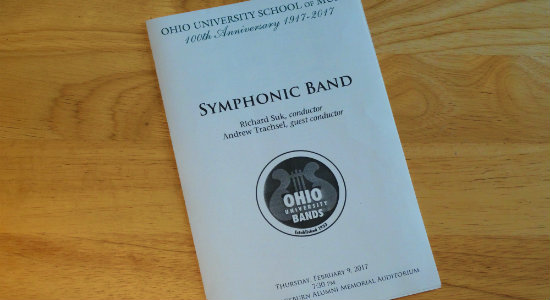 We all enjoyed this beautiful concert.