OU vs Buffalo - 11/3/2016
This evening Jake and I when to see the Bobcats of Ohio University battle the Bulls of State University of New York at Buffalo. The chilly autumn air filled Peden Stadium for the football game. Sarah marched with the Ohio University Marching 110 during their pregame and halftime performances.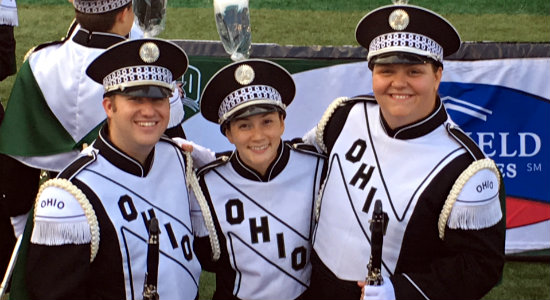 David Mehlhope, Mallory Scaife and Sarah.
The Ohio University Bobcats beat the Buffalo Bulls 34-10.