University Band - 10/23/2016
This afternoon Julie, Alice, Jenny, Jake, Emma, Crissy and I attended the University Band concert at Ohio University's Memorial Auditorium. There was a bit of a surprise to the family when the concert began with Sarah, the principal clarinetist, for the first time, tuned the other members of the ensemble.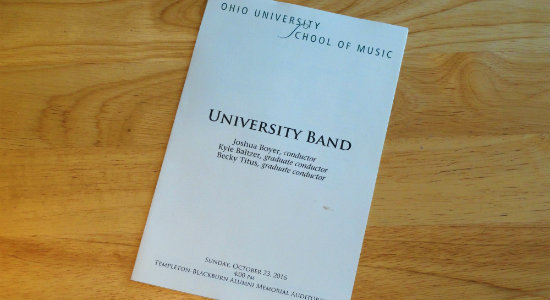 The performance was conducted by Josh Boyer, with Kyle Baltzer and Becky Titus. The program included Foundry, Alligator Alley, Jupiter, The Haunted Carousel and Juggernaut.