Cantwell Cliffs with Sarah - 6/19/2016
Today Sarah and I visited Cantwell Cliffs in Hocking Hills State Park so that Sarah could capture photos for a layout as part of her student job. While Sarah was snapping pictures of the beautiful surroundings, I was getting some photos of her.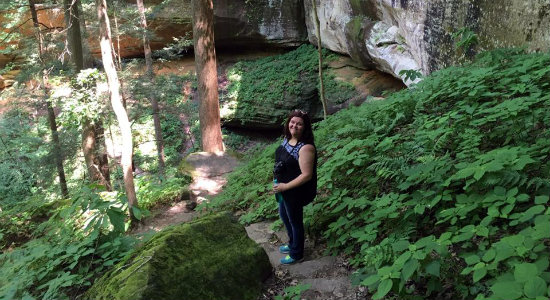 It was a nice change of pace for me. I simply enjoyed the outdoors and casually followed Sarah throughout the park.