iPhone SE - 4/27/2016
Today I stopped at the AT&T Store in Athens and upgraded to an iPhone SE.
I purchased my current iPhone 4S on May 22, 2012 and it has served me well and is still in perfect working order. Here is the first picture I took with the 4S back on May 23, 2012 at Conkles Hollow at Hocking Hills State Park near Logan, Ohio.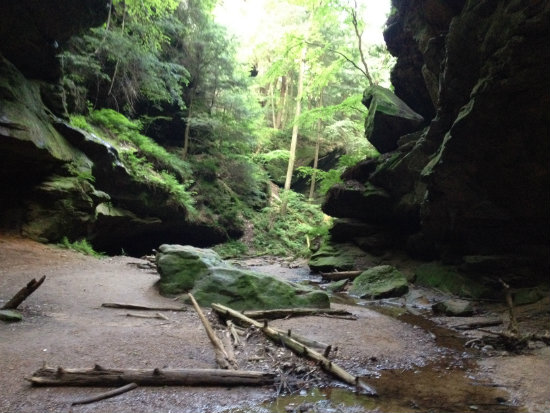 Even though the 4S is working fine, I wanted to upgrade to a new phone before the big trip to Europe next month. Both phones are about the same size, but the new SE is noticeably lighter in weight.