Urinetown - 2/19/2016
Tonight Sarah and I went to see Urinetown performed at the Forum Theater on the campus of Ohio University in Athens.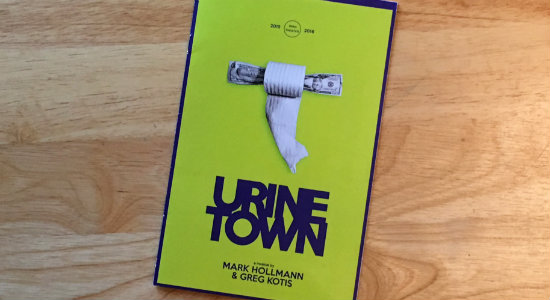 In a futuristic world, a terrible water shortage, caused by a drought, has led to a government-enforced ban on private toilets. People must pay for the privilege to urinate. One man leads the fight against this practice in a musical comedy that spoofs musical comedy.
This musical was a lot of fun.