International Space University - 6/17/2015
This summer Ohio University is hosting the International Space University. This evening a public forum was held in the Baker Center Ballroom with four astronauts fielding questions. The speakers included Harrison "Jack" Schmitt from the United States, Soyeon Yi from South Korea, Paolo Nespoli from Italy and Bob Thirsk from Canada.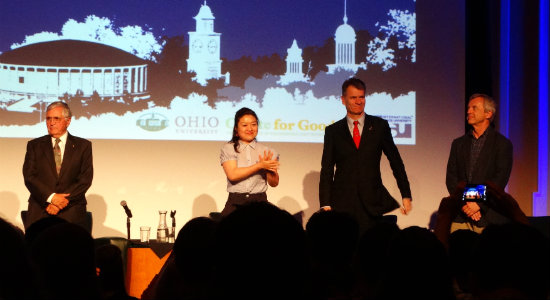 The chance to see Apollo astronaut Jack Schmitt was the highlight of the evening for me. Mr. Schmitt flew as the Lunar Module Pilot on Apollo 17 in December 1972.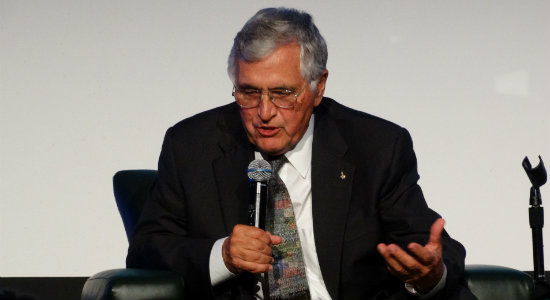 Harrison "Jack" Schmitt.