Sarah's Solo at O.U. - 1/17/2015
Sarah performed today at the OMEA Solo and Ensemble Adjudicated Event held at Ohio University's Glidden Hall.
This is the fifth time that she has participated, and once again she received a "I" rating, which is the highest rating possible. She performed Concertino by Tartini.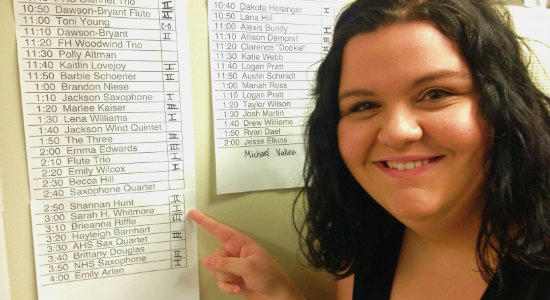 Once again, I am so proud of my Sarah.