Ohio State vs. Illinois - 11/1/2014
Tonight Kirk, Shawn and I went to Ohio Stadium to see the Ohio State Buckeyes host the Illinois Fighting Illini. The temperatures were in the 30's. Great football weather.
We were able to see the Marching Buckeyes make their way from St. John Arena to the Horseshoe.
Once we found your seats I realized just how close we were to the field. We were just 9 rows up from the the 45 yard-line.
The highlight of the pre-game show was Script Ohio. Next the Marching Buckeyes formed JAMES on the field. It was a weird feeling looking up at the giant video screen and seeing my name.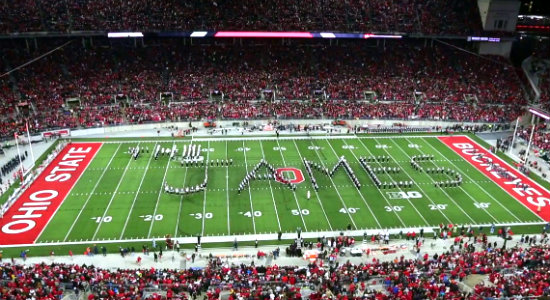 The university was paying tribute to their newly expanded James Cancer Hospital.
The Buckeyes dominated the first half, building a 31-0 lead going into halftime.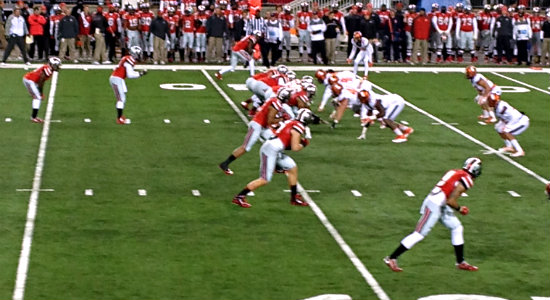 The band's halftime show was titled "They Came from Outer Space" and included music from 2001: A Space Odyssey, Star Trek, Apollo 13 and Independence Day.
We watched the game well into the third quarter, but the the cold temperature and the Buckeyes leading 14-0 we decided to head home.
The Buckeyes went on to a decisive 55-14 victory over the Illini.
Thank you Kirk for the tickets.
Click here to see my pictures from the Ohio State and Illinois game.