Rocky Horror Picture Show - 8/2/2014
I decided it was time for Sarah and I to experience the truly unique phenomenon that is the Rocky Horror Picture Show.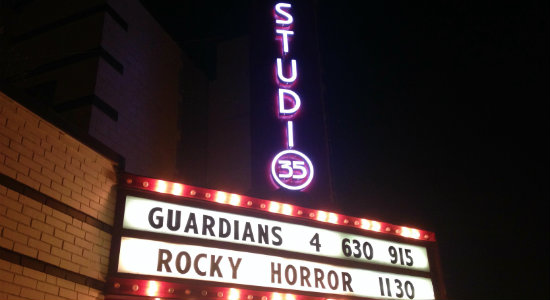 Tonight we went to Studio 35 in Columbus. The theater is an old neighborhood movie house that has been transformed into a cinema and drafthouse.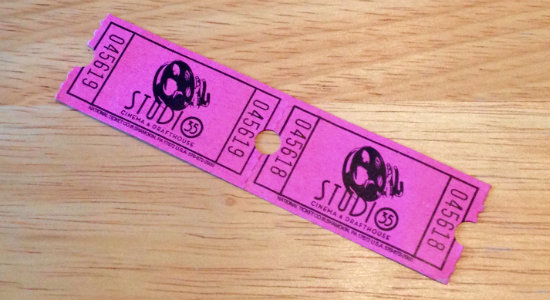 Outside the theater the performers sold us a care package with the items we would need during the movie including newspaper and toast. Many other movie goers, most of which were in costume, gathered on the sidewalk waiting for the show to begin.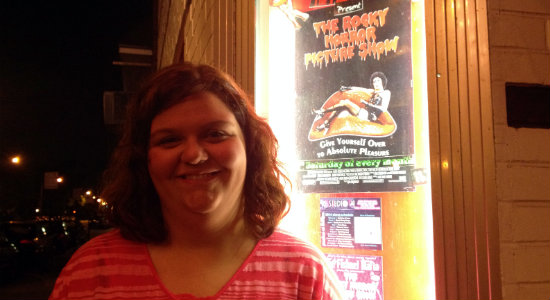 Once inside the crowded theater it was time for Sarah and I to join the other virgins at the front of the auditorium for our initiation. Luckily, since Sarah is under 18, she was excused from the ritual. But she did get to witness me dancing in my underwear in front of everyone.
Then it was time for the feature event. The movie played and the crowd shouted at the screen and throw items which Sarah and I tried to play along. The performers acted out the movie in front of the screen. There was a lot of stuff going on. At many points it was hard to hear the movie over the crowd. Wild, crazy, sexy fun.
It was a once in a lifetime experience. It was like nothing else I had ever done.