West Side Story - 4/17/2014
Tonight Jenny, Sarah and I went to the Templeton-Blackburn Alumni Memorial Auditorium at Ohio University to see West Side Story. This performance was part of the Performing Arts Series.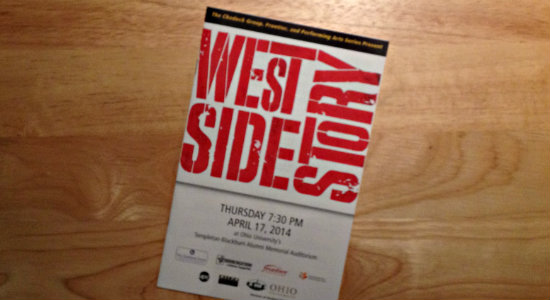 This musical tells a love story against the backdrop of New York City in the 1950's.
There was a ton of choreography and dancing and the performances were great. There were several familiar tunes and the music and singing were exceptional.
We all had a good night out on the town.