District 17 Honor Band - 3/29/2014
Today Sarah played in the District 17 Honor Band at Memorial Auditorium at Ohio University in Athens. This year's honor band was directed by Jon Waters of the Ohio State University Marching Band.
Just prior to the performance Terry Robb introduced Mr. Waters to Katie McCoy who was seated in the audience.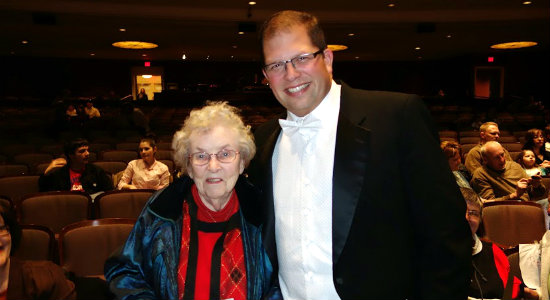 Katy McCoy and Jon Waters.
For the finale of the concert they performed In Times of Triumph, the song that was commissioned in honor of Mary Jane McKinley and Katie McCoy for their many years of service to music education.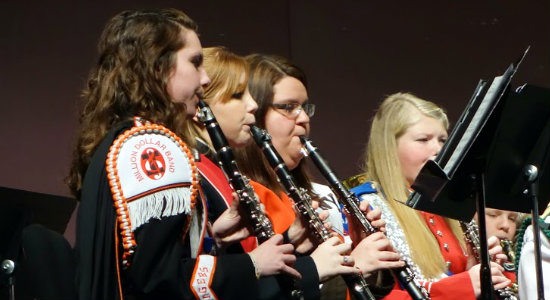 I'm so happy to see Sarah perform on this level.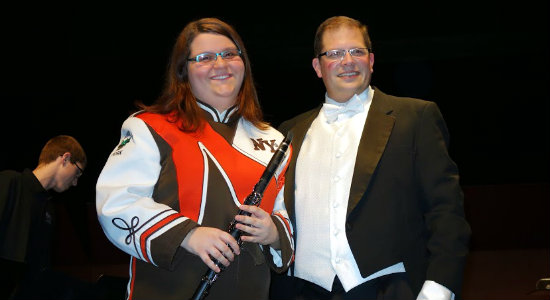 Sarah and Jon Waters.