The Graduate - 2/17/2014
Tonight Sally, Jenny, Sarah and I went to see The Graduate at Memorial Auditorium at Ohio University.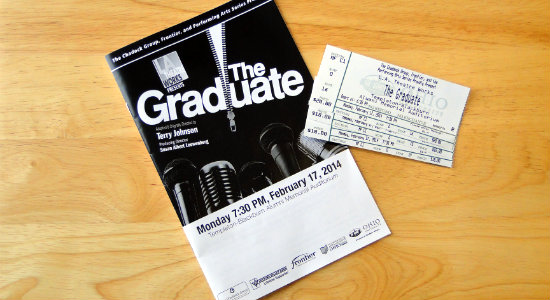 This 1960's classic was presented as a radio theater production. The actors performed with costumes, sound effects and a few props but no sets or scenery.
The performance was well acted and it's a great story. The format of the presentation was just not what we are used to. Overall, the was a good show and we all enjoyed it very much.