Sarah's Solo at O.U. - 2/1/2014
Today Sarah performed at the OMEA Solo & Ensemble Adjudicated Event at O.U.'s Glidden Hall.
This is the fourth time that she has participated and for the fourth time she received a "I" rating, which is the best rating possible. She performed Waltz Fantasy by Mozart.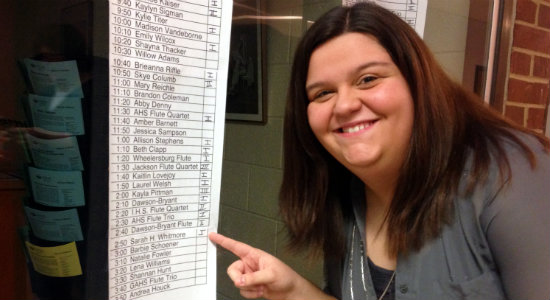 I'm so proud of Sarah's continuing excellent performances.