O.U. Honor Band - 12/7/2013
This afternoon family, friends and I attended the performance of the O.U. Honor Band at Templeton-Blackburn Alumni Memorial Auditorium in Athens. The band is made up of high school music students. Sarah represented Nelsonville-York High School in this year's honor band.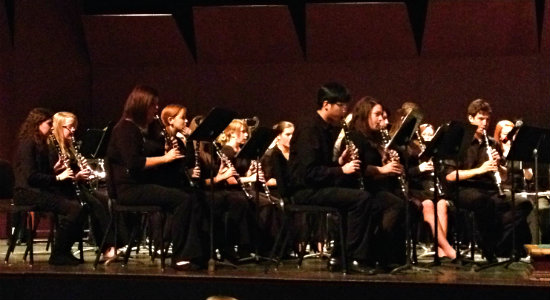 Today's concert consisted of The Star-Spangled Banner, Nitro, Elegy for a Young America, Suite No. 1 in E-flat, Op. 28, The Machine Awakes and El Capitan.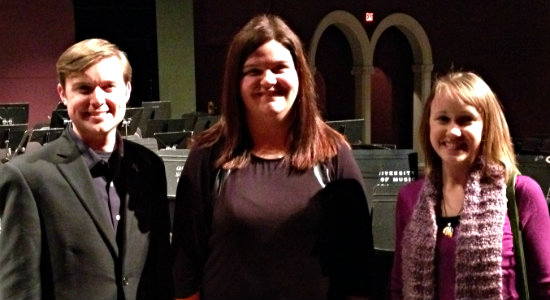 Andrew Trachsel, Sarah and Janice Paris.
It was great music and of course, I'm very proud of Sarah for all her hard work and dedication.