A Chorus Line - 2/5/2013
This evening Sally, Jenny, Sarah and I travelled Ohio University's Templeton-Blackburn Alumni Memorial Auditorium in Athens to see A Chorus Line.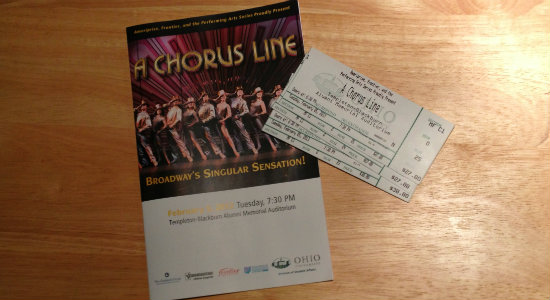 This great Broadway classic has made its way to Athens.
The story of performers auditioning for an upcoming Broadway production. The director of the show gets the dancers to reluctantly reveal stories of their past as he pushes them through the paces. The cast is narrowed down and ends with a triumphant finale.
We all had a great night out on the town and enjoyed the show.