BooBuzz 2012 - 10/12/2012
I took today off work to journey to Cedar Point for BooBuzz 2012.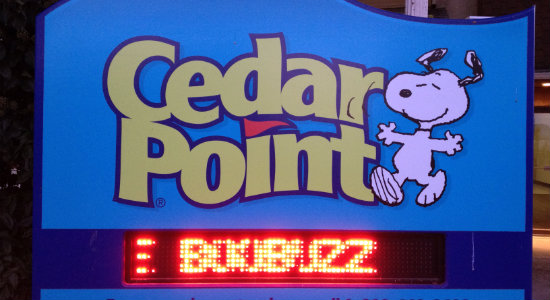 I arrived at the park at about 3:15pm and purchased my meal ticket with the other CoasterBuzzers. At 3:30pm the gates opened and we made our way to Millennium Force. ERT started just before four o'clock. I was on the first train of the day; the yellow train. The crowd was small enough that I was able to get on the first blue train of the day as well. I was starting to feel it in my stomach after just six laps. I was able to get a total of nine laps in 48 minutes before I had to call it quits.
During Early Entry ERT I took a single lap on Maverick. I still down't "get it" why so many people totally love this coaster.
At 6:00pm we were given an exclusive tour of the new haunted house at the park. Eden Musee is themed as a wax museum and chamber of horors. The name comes from the actual Eden Musee that Cedar Point hosted from 1918 to 1966 out of what is now the Jack Aldrich Theatre.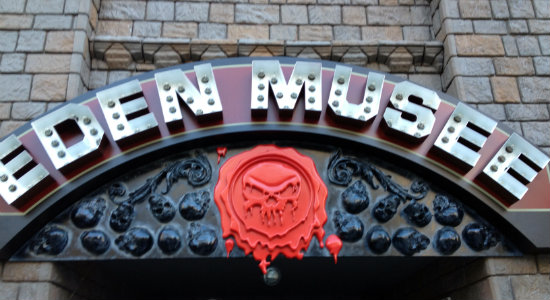 The tour lasted about fifteen minutes and I was free to hit some more rides before our buffet dinner in the Coral Dining Room. I had a hot dog, fried chicken, baked beans and cookies. Man, those cookies are huge... and fresh too. And I finished off with a cup of hot chocolate as I headed back into the park for more rides.
At nine o'clock I watched the Skeleton Crew show on the Celebration Plaza stage. This amazing cirque style show featured acrobats drums, twirling flames and jugglers. I really enjoyed the show.
Next, I took a ride on Iron Dragon. While going up the second lift I could see that the line for Top Thrill Dragster was very short. The wait for TTD was ten to fifteen minutes. This was the shortest wait I've ever had for this coaster. And as a single rider, I was able to snag a front row seat. Bonus!
After a great day of BooBuzz fun I headed to my nice warm hotel room.
Click here to see all of my pictures from Eden Musee.