Fallingwater - 9/27/2012
Today Jenny and I drove to Mill Run, Pennsylvania to visit Fallingwater. This modern home was built in the mid-1930's for the Kaufmann family and designed by Frank Lloyd Wright.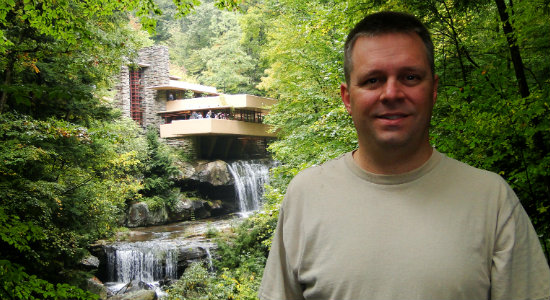 We walked the grounds outside the home for about an hour taking as many pictures as we could before our scheduled tour of the inside the house began. We weren't permitted to photograph inside, but we did have a great tour. We were shown all the living areas, bedrooms, terraces and the guest house. The house is mush more impressive than I ever imagined. The design, materials, furnishings, colors, layout and landscaping are astounding.
After the tour we snapped a few more pictures before having lunch in the nearby town of Ohiopyle and headed home.
Maybe someday I'll see Fallingwater again.
Click here to view all my pictures of Fallingwater.