Band Day at O.U. - 9/8/2012
Today Sarah and the rest of the Nelsonville-York Marching Buckeyes joined other high school marching bands practicing with the Ohio University Marching 110. At the end of the day they put their hard work to the test on the field at Peden Stadium. They performed during pre-game and halftime of the O.U.-New Mexico State football game.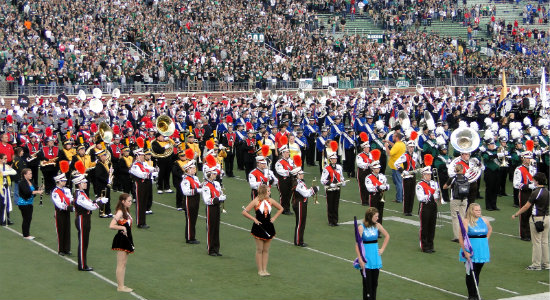 I was so proud to see my Sarah and the rest of the band playing with the Marching 110.
The Ohio University Bobcats won over New Mexico State 51 to 24.
Click here to see my photos from Band Day at Ohio University.