District 17 Honor Band - 3/31/2012
Tonight family and friends gathered at Ohio University's Templeton-Blackburn Alumni Memorial Auditorium to see and hear the O.M.E.A. District 17 Honor Band. In the audience was Dad, Leah, Jenny, Alice, Kathy, Mom, Crissy, Derek, Jake and me.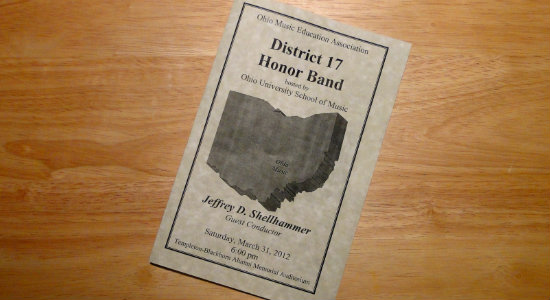 The band is made up of the best high school musicians from Southeast Ohio. They are under the direction of Guest Conductor, Jeffrey D. Shellhammer from Capital University. And the event was hosted by the Ohio University School of Music.
Nelsonville-York Was represented in the band by Brooke McClain on trumpet (alternate), Sarah Whitmore on clarinet, Anthony D'Andrea on euphonium and Kouree Chesser on clarinet.
The band performed The Star Spangled Banner, An American Heritage, Amazing Grace, Different Voices, Precision March and Zooveniers. The band sounded great and we were all very impressed.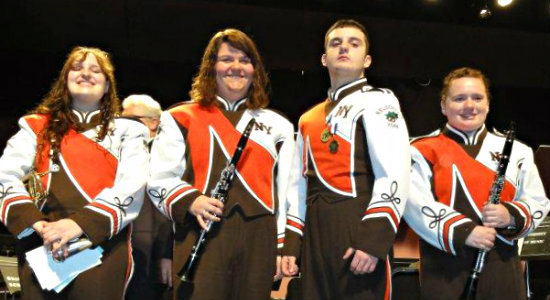 Brooke McClain, Sarah Whitmore, Anthony D'Andrea and Kouree Chesser.
I'm so proud of my Sarah.