STOMP - 1/14/2011
This evening Sarah and I drove to Columbus for a night on the town.
First we went to Easton to eat at Five Guys Burgers and Fries. Nest we were off to the Palace Theatre downtown to see STOMP.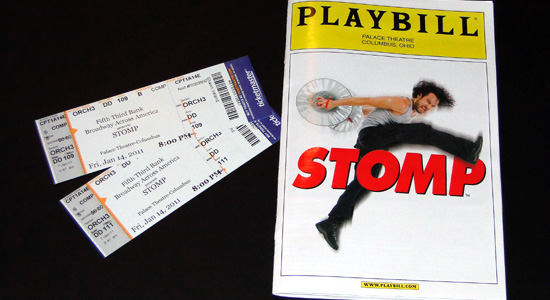 I had seen the show twice before and I was impressed again. It seems that there were a few changes in the show. The number with the intertubes was new and the number with the Zippo lighters has been updated. And it seemed to have more comedy in the show. I enjoyed this performance even more. Sarah said it was "awesome".
The tickets to the performance were a give from Leah that she had won from a radio station. Thank you, Leah.