Four Hours at IKEA - 1/1/2011
First off, Happy New Year!
This morning Sarah and I drove to Cincinnati to go shopping at IKEA. OK, so it's West Chester.
I was looking for a new kitchen table to go with the chairs I had bought at IKEA a couple of years ago. I also wanted to look at the possibility of getting a magnetic knife rack for the new knives that mom got me for Christmas. Sarah wanted to look for a closet organizer for her bedroom at Julie's.
We walked through all of the showrooms and contemplated our purchases. The table I saw online was entirely the wrong color, so I was working of plan B. Sarah was having a hard time finding something that would suit her needs and fit the space inside her closet. We were about to make our final decision on what to purchase when we took a break for lunch.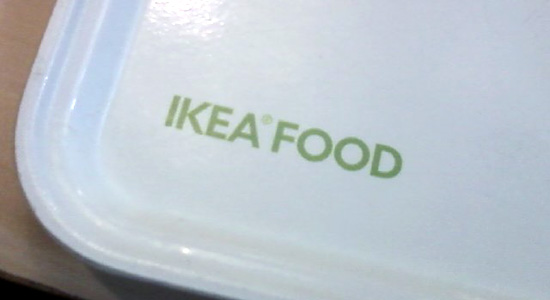 Who needs a passport to get international cuisine?
After lunch we zigzagged through the store trying to find solutions to our materialistic problems. Sarah didn't find what she was looking for in storage or closets, but she did find it in children's IKEA. The table I found is actually a little bigger than the one I had originally thought about and it looks great. And I did get a knife rack... it was only nine dollars. We headed over to the self-service area to pick up the large items. And then we were finally finished. In all, we were at IKEA for about four hours.
After the long drive house we dropped Sarah's stuff off at Julie's and unpacked my stuff at the house. Assembling the table was very easy and I really like the way it looks in the house.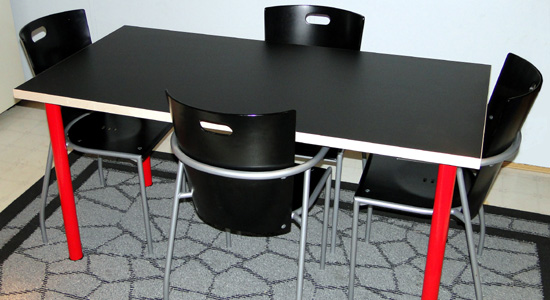 I can't wait to show it off on Monday for Family Night.