Sarah Recognized at School Board Meeting - 12/14/2010
Sarah was acknowledged at tonight's Nelsonville-York School Board Meeting for her election as a president for next year's Model U.N. at O.U. She will act as one of several presidents over the two-day event next fall.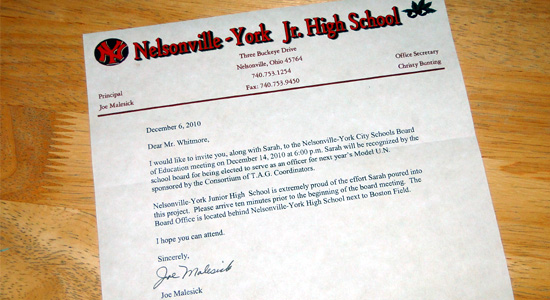 Click here to comment on my blog.