Papa Boo's on Buckeye Lake - 5/26/2010
This evening Jenny, Sally and I went to Papa Boo's for Wednesday Night Trivia.
We noticed a new addition to the bar as soon as we arrived. Just outside the door was a large Adirondack chair. I brought my new camera with me to practice with and get pictures of the lake and hopefully a great sunset. So we took some pictures of Jenny and me in the big chair.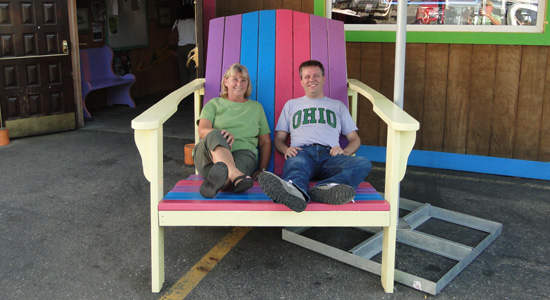 We meet the rest of our team on the lakeside patio. Food, drinks, music and trivia. Our team earned our name "Useless Knowledge" and ended the night with zero points. We bet all of our points on the final question in a desperate attempt to place higher. It didn't really matter that we finished with no points... we still had fun.
In between questions I had a chance to walk around the docks and take some pictures. The sunset wasn't as stunning or dynamic as I had hoped. I was able to try out several color and filter settings on the new camera. This was the first real test of the panorama shooting. I am very impressed with the huge vistas the camera captured, especially the ones showing docks spreading out from side to side. I was also surprised how well I was able to get a good picture of the moon without really trying. I had tried several times with previous cameras to get good photos of the moon with limited success.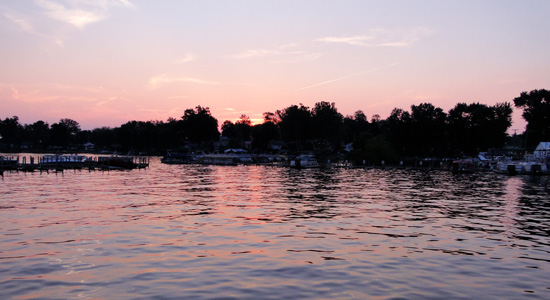 Click here to check out all the pictures from Papa Boo's.