It's Official, Sarah is Spoiled - 12/25/2008
Last night and all day today we had a great Christmas. Thanks to everyone for all the great gifts.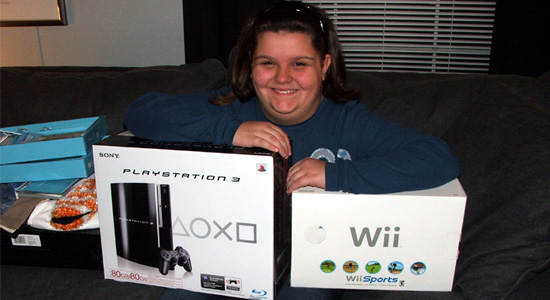 Here is Sarah with her new PlayStation 3 and Nintendo Wii. She's spoiled. Need I say more?
Click here to comment on my blog.