Yahoo Probe - 12/10/2008
This morning I found a very interesting news headline on Yahoo! Check it out.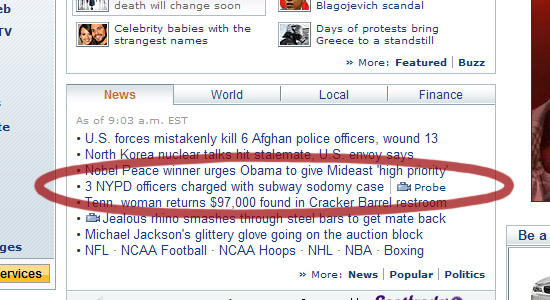 Who wrote this headline? What were they thinking, using "sodomy" and "probe" in the same line? Maybe it's best that we don't know. Or maybe it's just me.
Click here to comment on my blog.