Irony in a Chinese fortune cookie - 10/15/2008
This evening Matt and I ate at General Wok in Nelsonville. After the meal we each received the customary fortune cookie. I couldn't help but notice the irony of the fortune I found inside my cookie.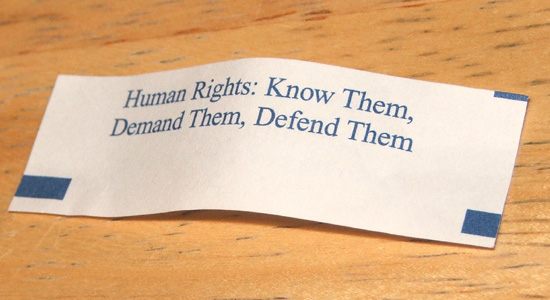 China... knowing... demanding... defending... human rights? Is it just me?