Flight Home from California to Ohio - 9/20/2021
My eleven day vacation came to its conclusion today with the final leg being the flight home.
While still at the hotel, I searched for the best option to get to the airport. A rideshare would have been $65.00 or more, while LA Metro Rail was just $1.75. I chose the mass transit option. It took three trains with two transfers to get from Hollywood to LAX.
I checked my luggage at the airport and relaxed in the terminal until it was time to board. My flight was on Spirit Airlines and we departed right on time at 12:52pm.
When I originally booked this fight, I was delighted to find a direct flight all the way from the West Coast to home. And even with the additional cost for my checked bag, the price was still under $150.00.
During the four hour fight there was a little bit of drama. A boy seated far away from me apparently got sick and made a huge mess that the flight crew had to clean up. But for most of the flight the employees had to deal with a woman who was distraught with her boyfriend. Since I was seated near the back of the plane and the crew had taken this woman to the rear to try to deal with her, I was able to hear what was happening. She had thrown her expensive ring somewhere in the plane's cabin and people were searching under their seats with their cell phone lights. The woman was highly emotional and then was calmed down, only to get herself fired back up a few minutes later. This emotional roller coaster continued during most of the fight. She made various comments that really should never be spoken on an aircraft, including that she wished the plane would crash. The crew was very professional. But as we got closer to landing, the crew informed her that she needed to control herself and stop saying things like that, because dealing with the FBI, TSA and Homeland Security is something that she doesn't want to do.
In spite of the inflight antics, our plane arrived in Columbus at 8:00pm, about a half-hour ahead of schedule. In the jetwalk and right inside the terminal there were a total of four Columbus Police officers. I assume they were waiting to welcome the drama queen to Ohio. I didn't stick around to find out.
Crissy picked me up from the airport and drove me home.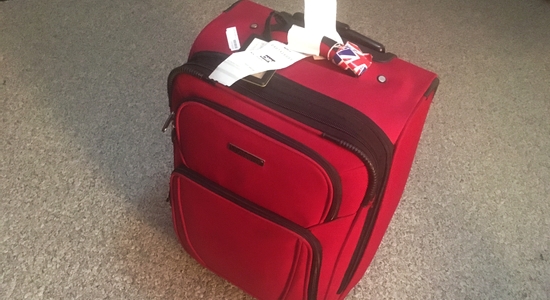 Looking back at this great trip, there is so much to reflect on. There was not a drop of rain during any of the eleven day vacation. Shawn was the perfect travel buddy, having indulged me with my extra side excursions.
There have been so many first time experiences and once-in-a-lifetime opportunities I have encountered during this vacation. I will carry these memories all my life.
This will not be my final bucket list vacation.