Cox Covered Bridge - 2/21/21
This afternoon Mom and I went for a drive to northern Vinton County to visit Cox Covered Bridge. It is north of the town of Creola just off State Route 93 on Woodgeard Road and crossed over Brushy Fork.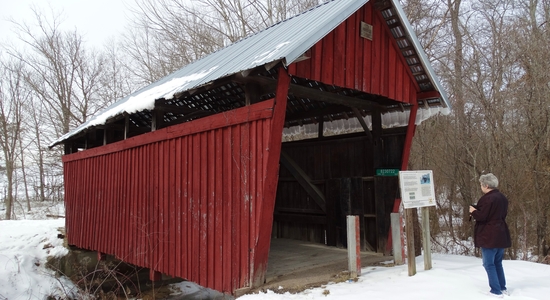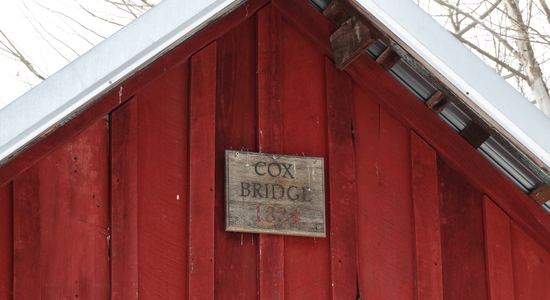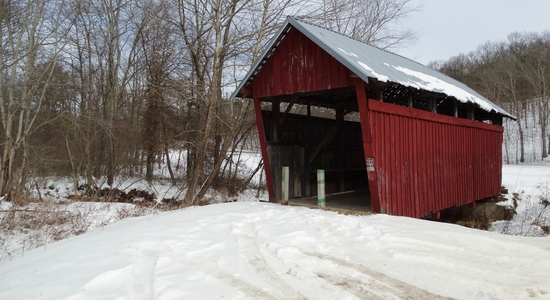 Click here to see all of my photos of Cox Covered Bridge.
The bridge was built in 1884, closed to traffic in 1992 when it was then moved 20 feet to the north and was bypassed with a new bridge. Cox Bridge remains open to pedestrians only. The weather was cold and partly cloudy with the temperature just above freezing.