Red, White and Boom! - 7/3/2008
Sarah and I made our annual trip to see Red, White and Boom! in Columbus.
I really like the new location, on the north side of Veterans Memorial. Our new seats in North Bank Park along the river, Long Street and Spring Street were great. We were close to WNCI, the food vendors and only three blocks from our parking garage. The area is new, clean and has plenty of elbowroom. There was lots of grass and lots of room to spread out. Most importantly we were just across the river from the fireworks. As usual, the fireworks and music were great.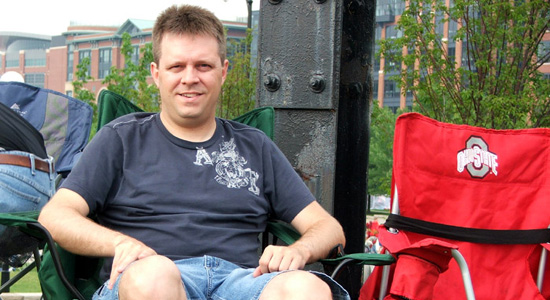 After the show getting back to the truck was a piece of cake. Of course fighting the traffic out of downtown took about an hour, as usual.
Sarah and I had a great time. Happy Independence Day everyone!
Check out my pictures from the show.