Cedar Point's Greatest Moment Ever on Webcam - 8/8/2008
Top Thrill Dragster was in it's final stages of construction when the webcam captured this great moment on March 27, 2003.
What is this guy doing?
I think I know.
When ya gotta go, ya gotta go.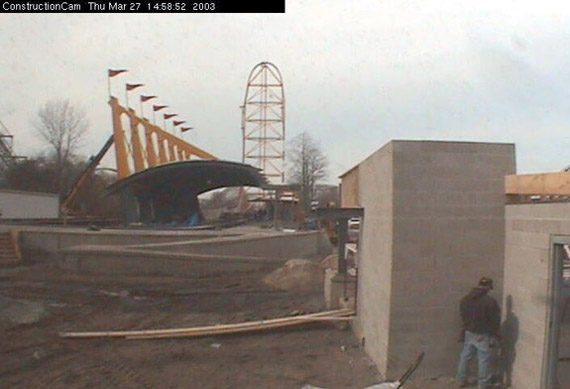 Click here to comment on my blog.